Back To Blog
Buying a garage door opener can be a significant financial move for any customer. Aside from functionality, you will want the new opener to be perfectly safe and efficient. Even more than that, you will wish to verify your investment meets all expectations – and, preferably, that it does it for as long as possible as well.
So, what is it that you should absolutely know before buying a garage door opener? Garage Door Repair Anderson Mill has gathered the very best tips so make sure to read on and learn more:
The Type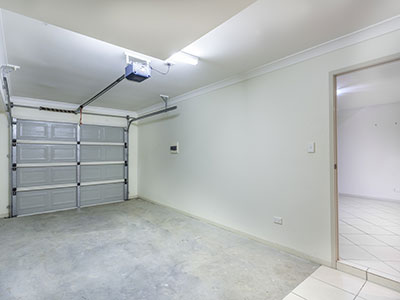 There are 3 main types of garage door openers: the chain drive garage door opener, the belt drive, and the screw drive. The first one is the oldest (and yet the most common one too). Since, the price is quite good for a chain drive opener and does its job in a safe and steady way, many people choose this option. Its main downfall is related to the fact that it can be quite noisy - and if your garage is adjacent to a room where silence is needed, you might want to look into other options.
The belt drive one is by far the most "silent" one, but it is also the most expensive one too. If you want to buy a garage door opener that really doesn't make any kind of noise and can afford it, belt drive is definitely for you.
However, if you want a good mix between "silence" and price, screw drive openers may be a smart option. They do not have many moving parts, which mean they are more silent than chain openers – and have reasonable prices too.
Power, Door Size, and Other Technicalities
Even if you are not very good with technical issues, it is always good to know what you require from your garage door. In terms of power, you need a ½ horsepower opener for a standard two-car door. However, if you have a heavier door such as a carriage, you might want to select a ¾ horsepower opener. If you really don't know what to pick, go for something that boosts more power rather than less (the difference in price is minor and you will at least know it functions).
As for the door size, most standard openers operate with about 6 inches more than the standard door (which is 7 ft. tall). If your door is taller than that, keep in mind an extension kit is most likely needed.
Aside from these things, take security and safety into consideration too. Buy an opener with a rolling code and make sure it's manufactured according to the norms. Furthermore, you can always buy a keyless entry pad or a remote control opener too. Last, but definitely not least, keep warranty in mind as well!